These bottles are so much fun! If you google Halloween Poison labels some really great printables will come up. The ones I used for this project can be found
here.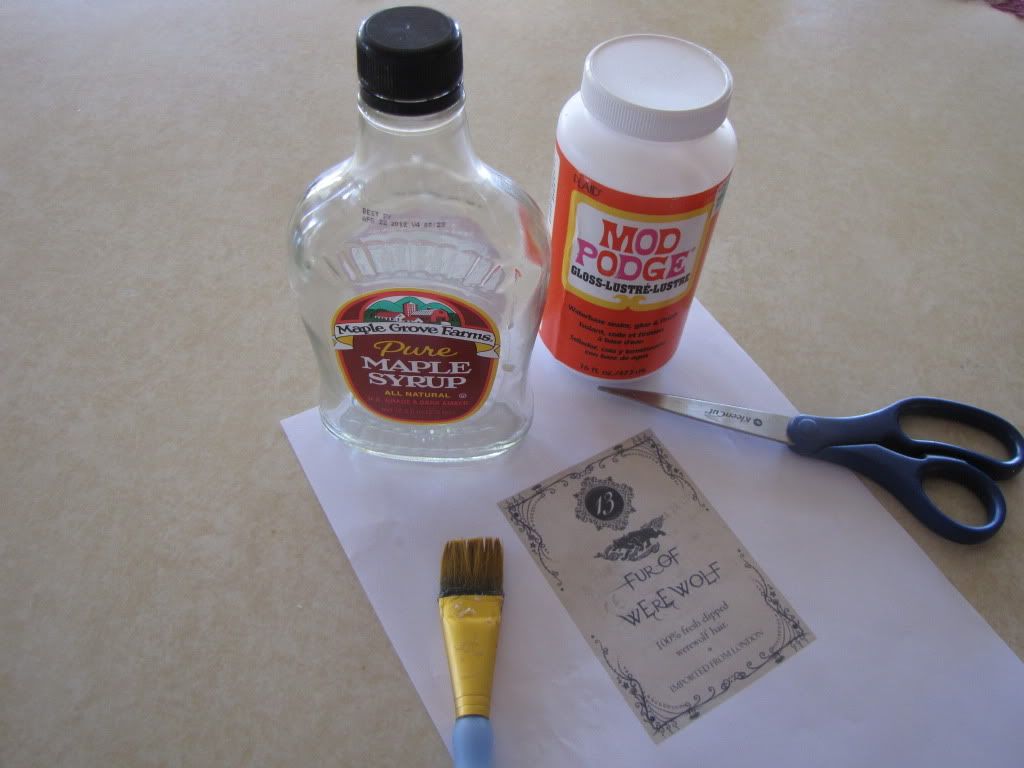 Step 1:

Clean and Remove Label from jar
Step 2:

Cut Poison label to fit jar
Step 3:

Apply Mod Podge to jar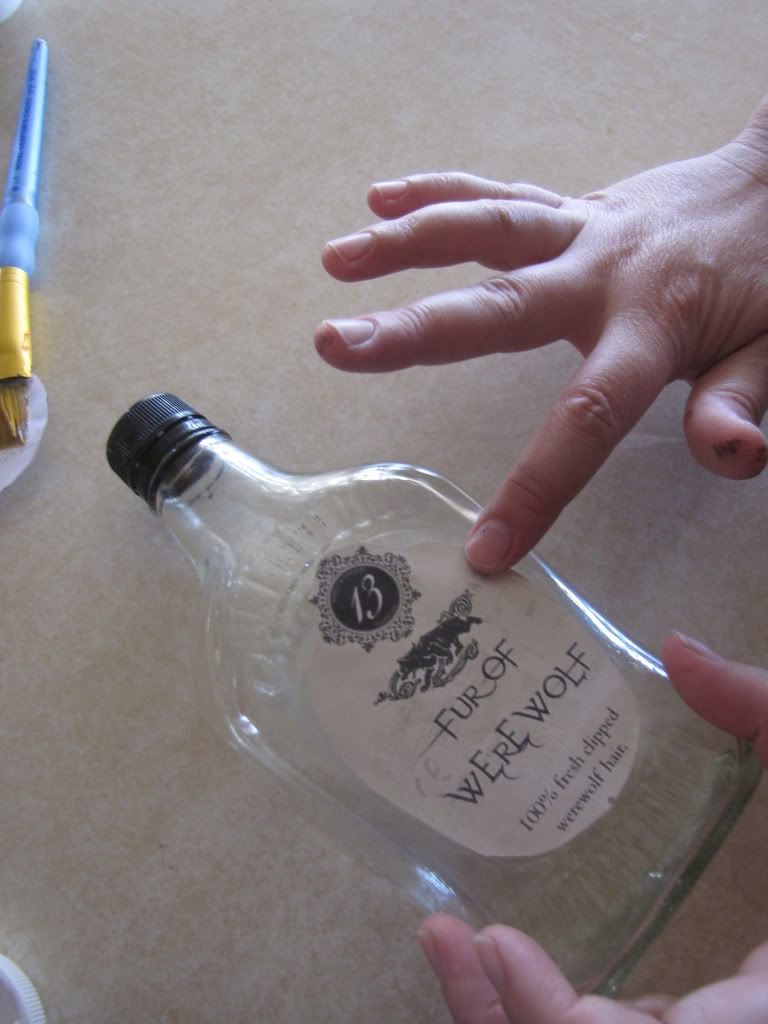 Step 4:Place lable onto the jar.

Don't worry about it being perfect. It is supposed to look old.
Step 5:

Mod Podge over the top. Let dry.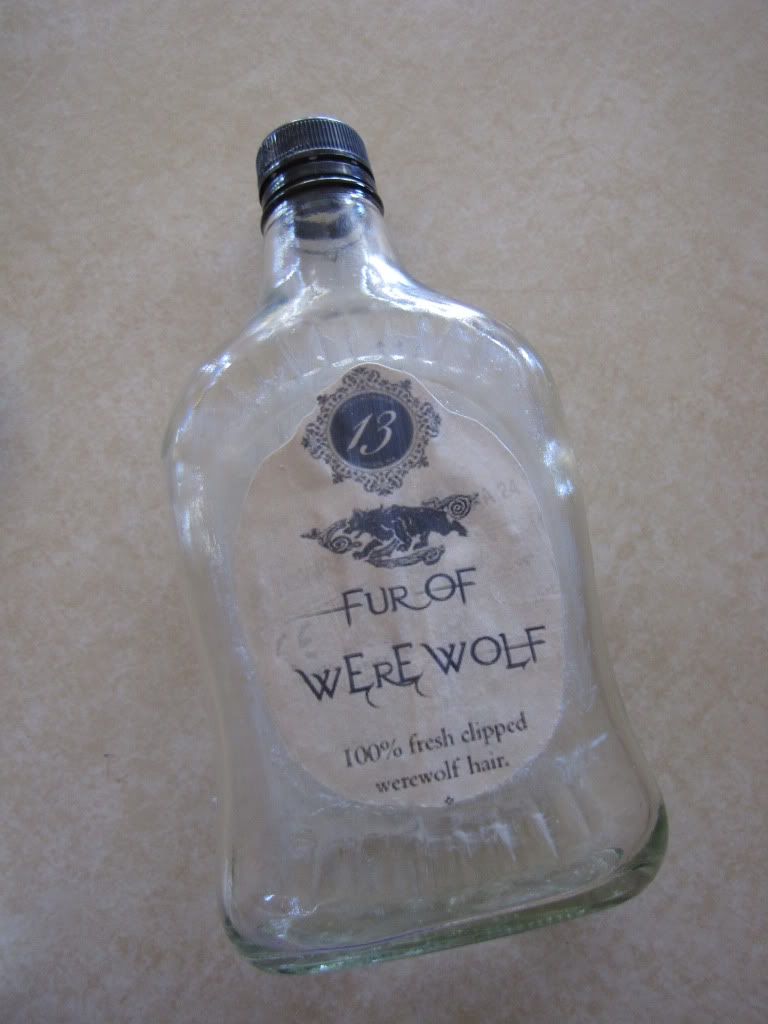 Note—You can distress it to make it look older by taking black acrylic paint, applying it, then letting it sit for 10-15 seconds then wiping off.