Just grab your glue gun and some pages from an old book and you are ready for this project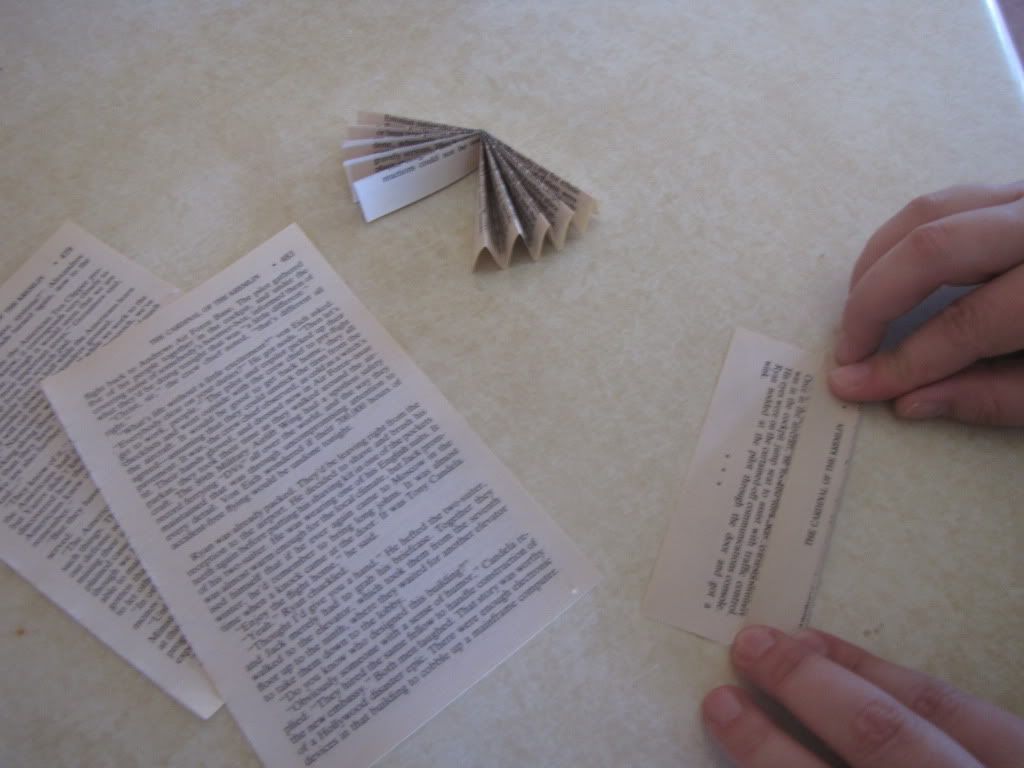 Begin by folding your pages like a fan.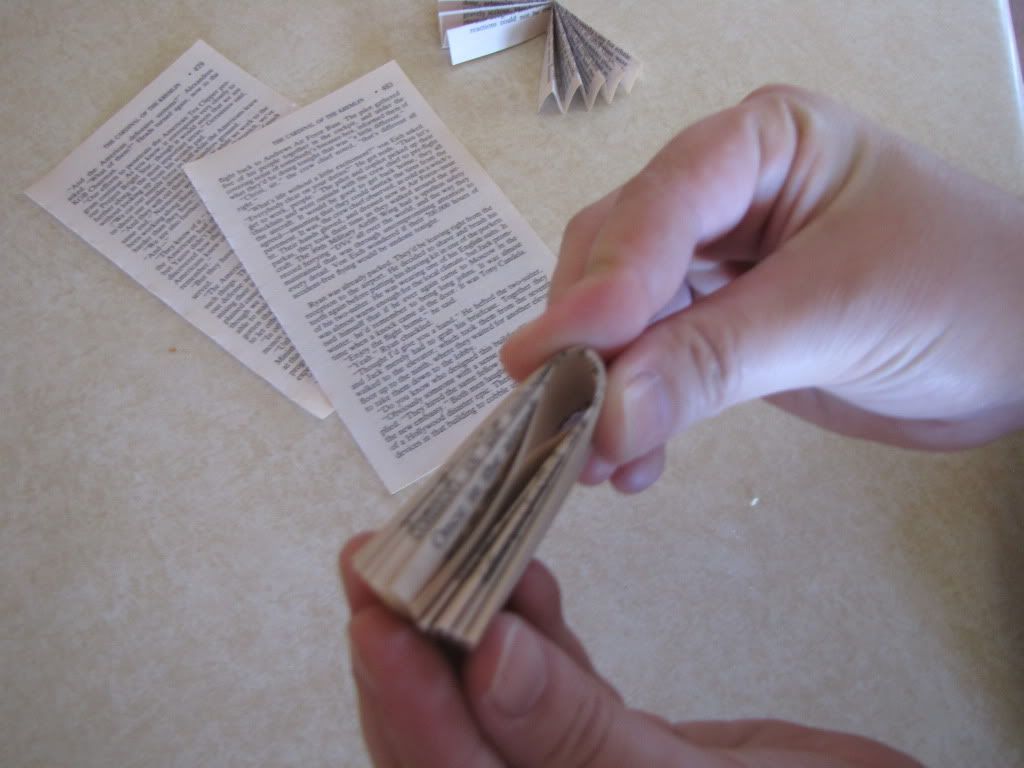 Next fold that in half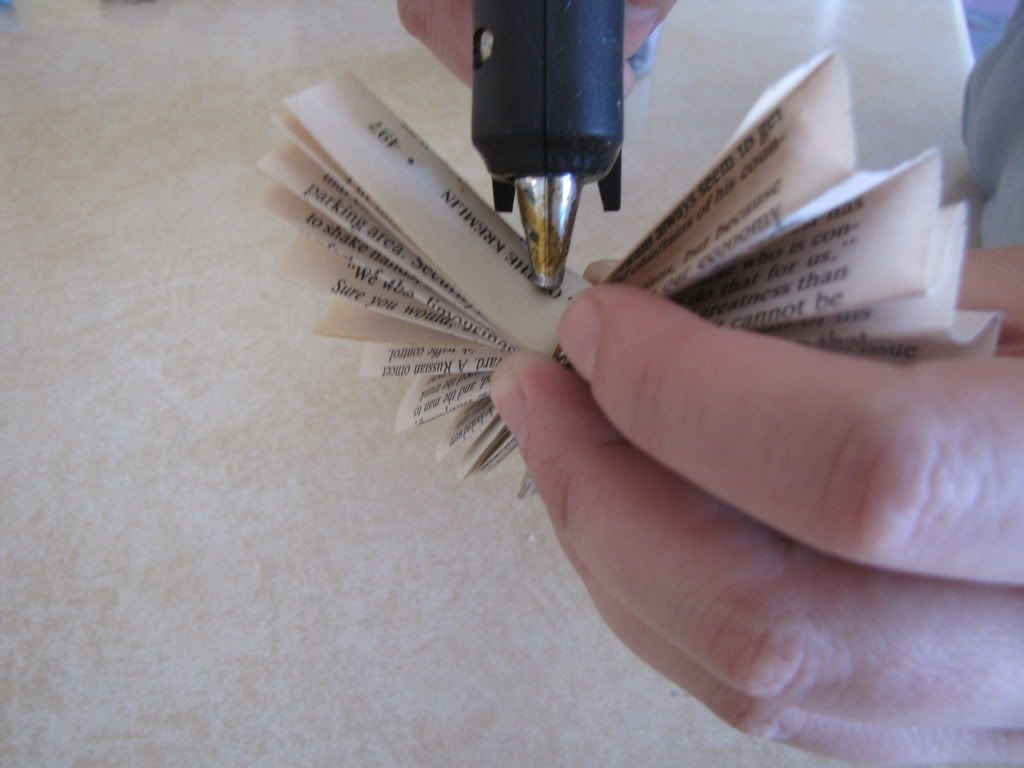 Add a little glue.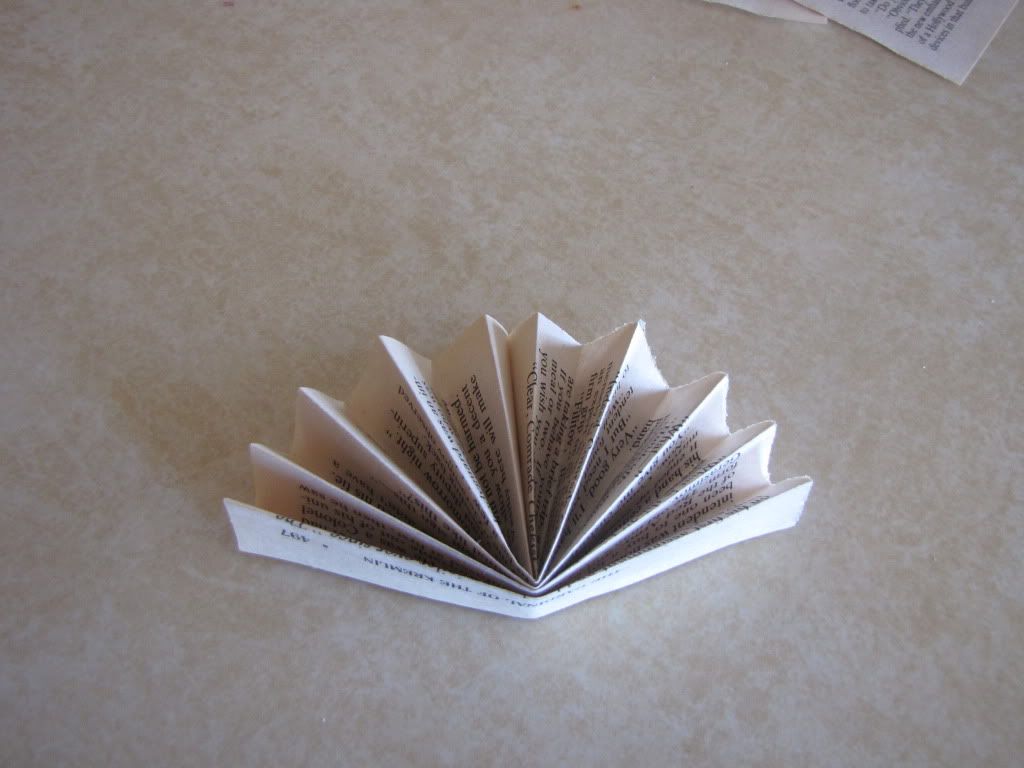 You should now have what looks like this. Make 3 of these.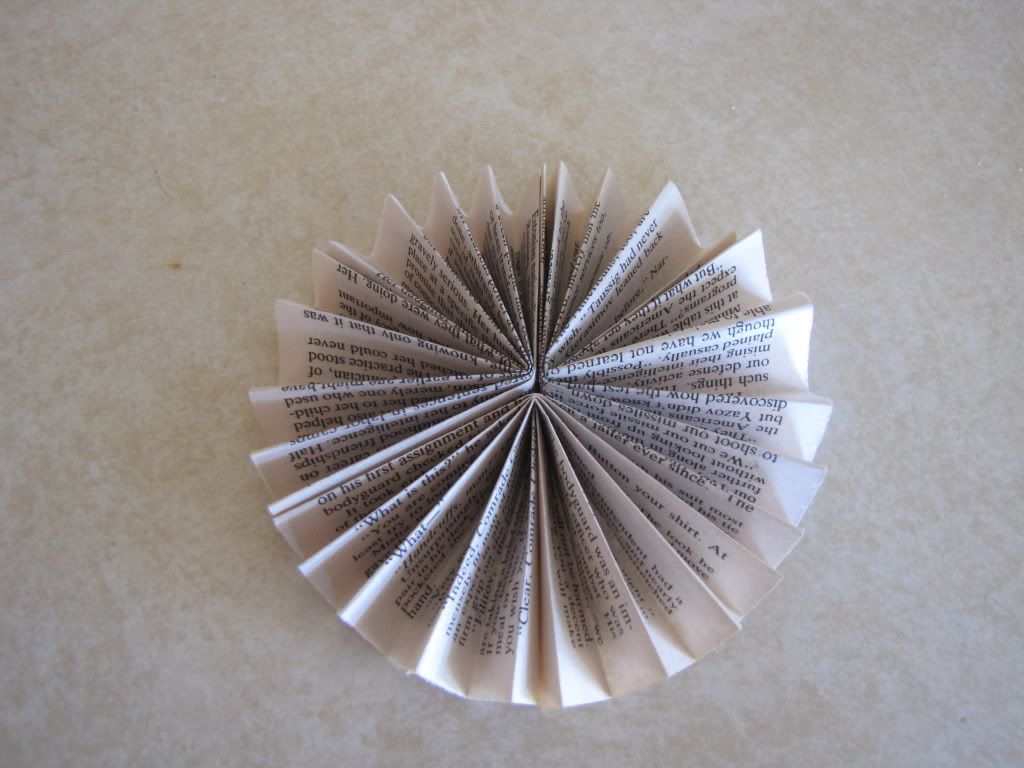 Glue the three together and you have a full circle. Quick and simple. This can be used in so many ways. Just get
Creative!!!!