Items you will need:
Card stock
Pen/Pencil
Scissors
Hot Glue
Step 1:
Draw a spiral onto a piece of card stock.
Step 2:
Cut along the spiral that you drew.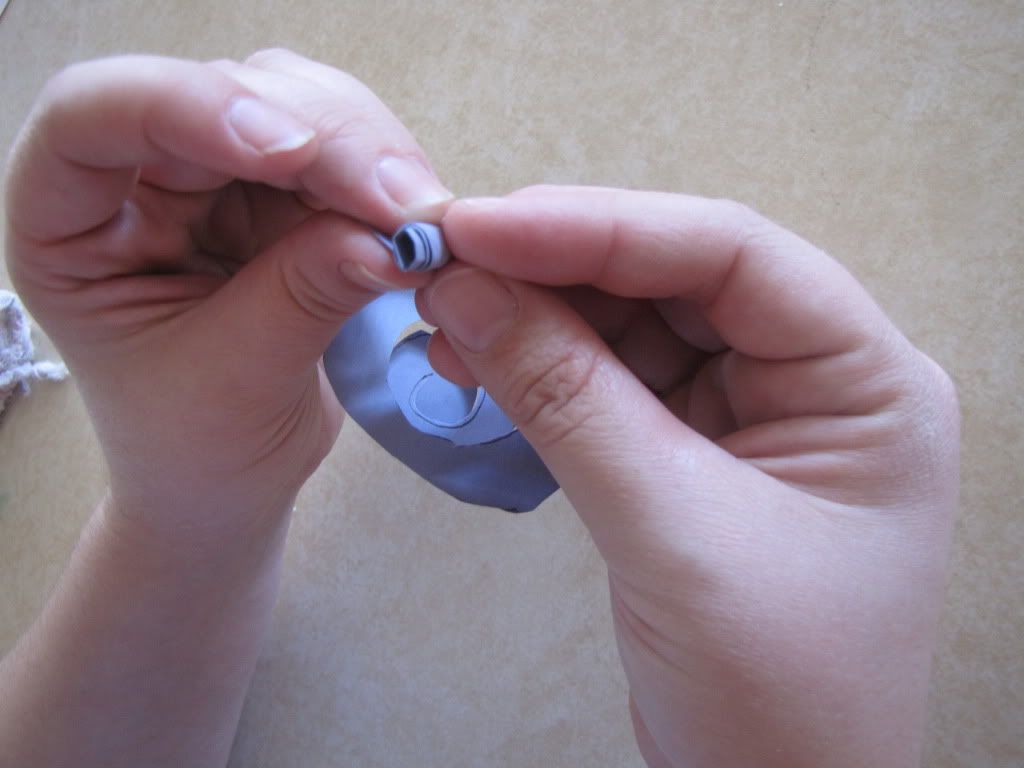 Step 3:
Begin rolling and glue when needed.
Step 4:
Secure end with glue.
This is what you will end up with!! The possible ways these can be used are endless. You can also make these out of old bookpages. It you use old book pages you will want to use about 4 layered pages together. One piece will not be thick enough. You can view some other great tutorials
here
and
here.