Items Needed:
Crepe Paper (a.k.a. Party Streamers)
Hot Glue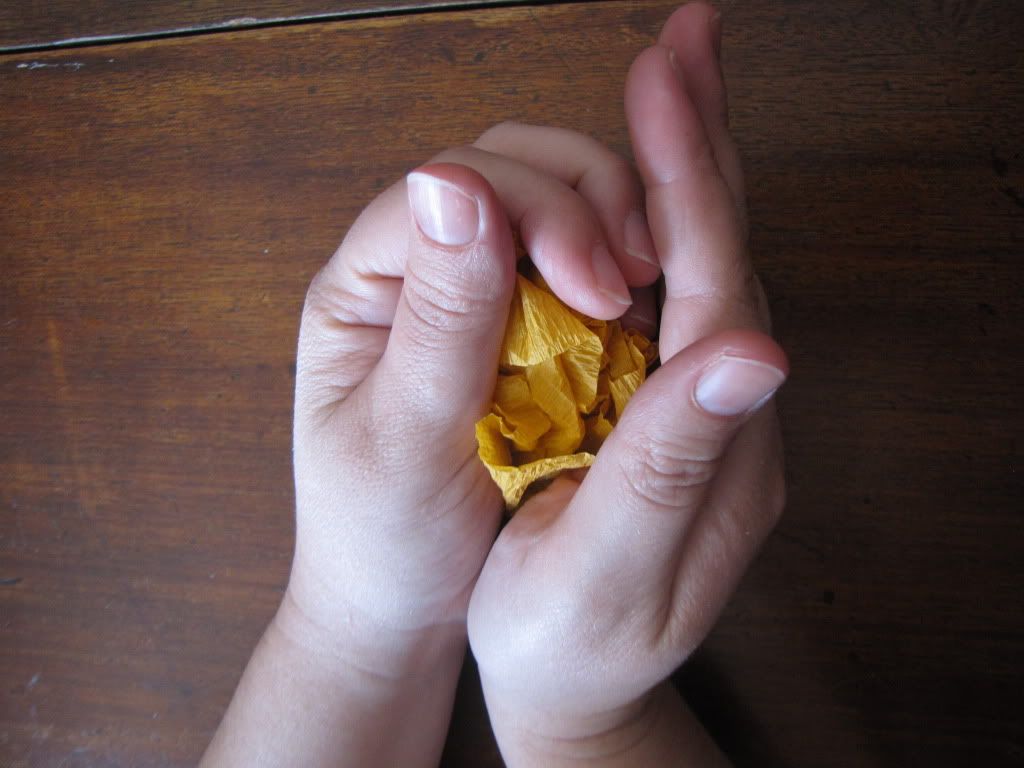 Step 1:
Crumple the crepe paper. To make the paper a little more durable.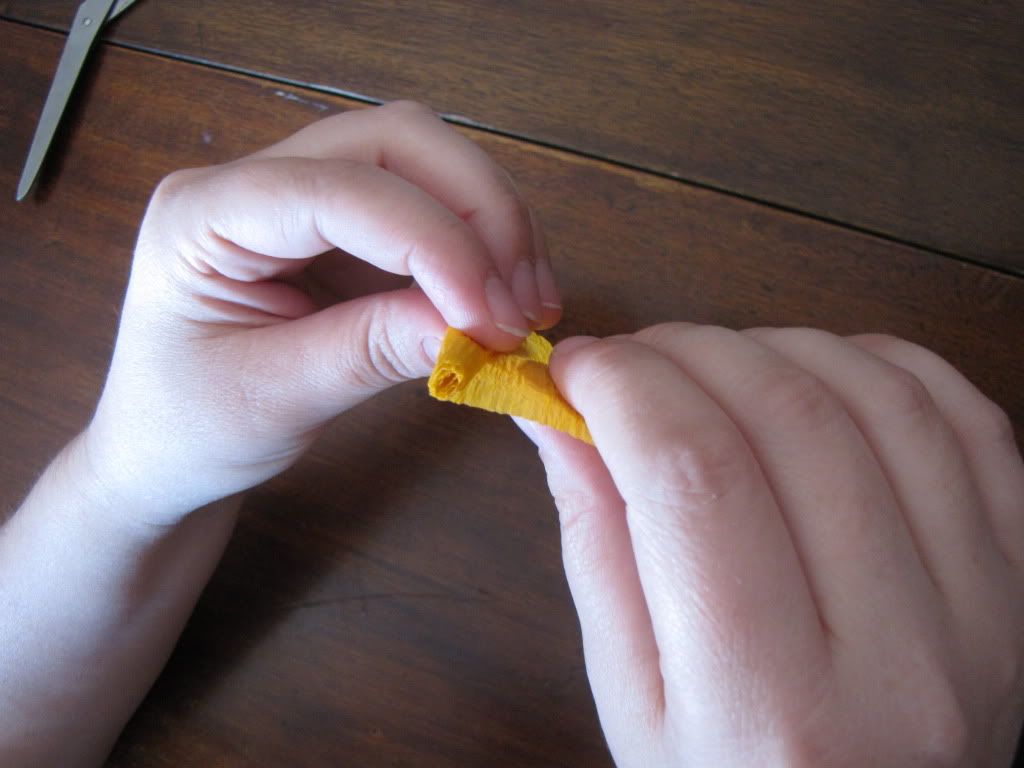 Step 2:
Take one end and roll paper in about 5 times.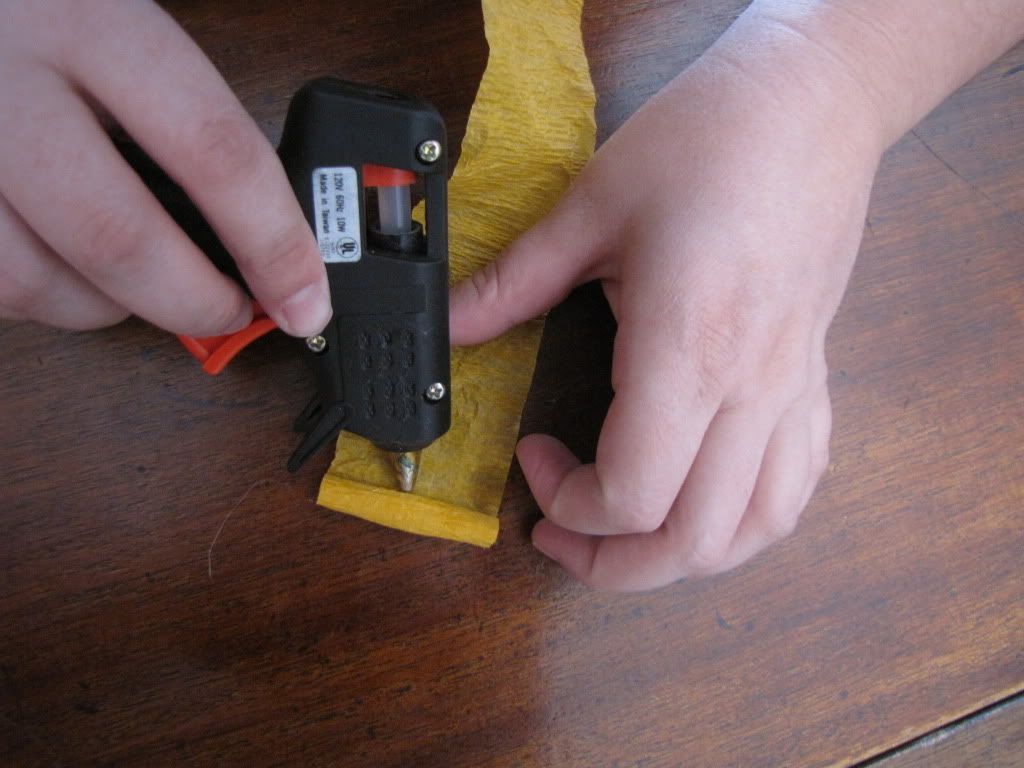 Step 3:
Glue you now have the beginning of your rosette and your paper tail will be remaining.
Step4:
You want to start twisting your tail and wrapping it around the rosette. Keep it tight at the beginning and loosening up as you go. Glue along the way as needed.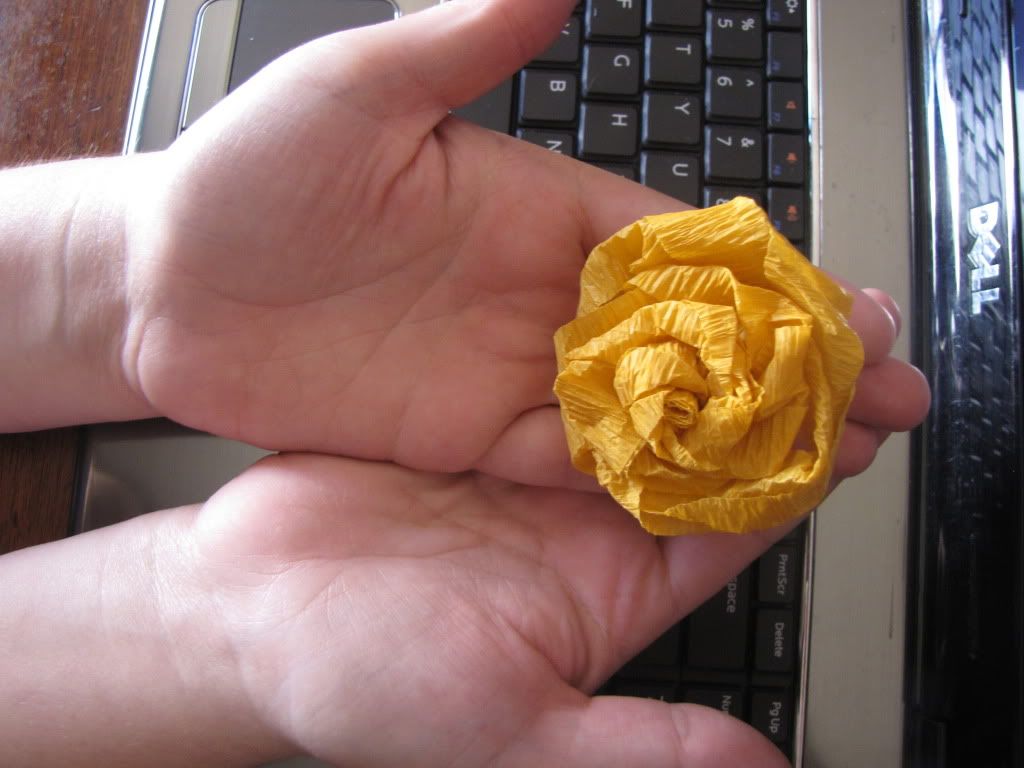 Step 5:
Glue the end securely and fluff up the rosette.
Find another great tutorial on crepe paper flowers
here.