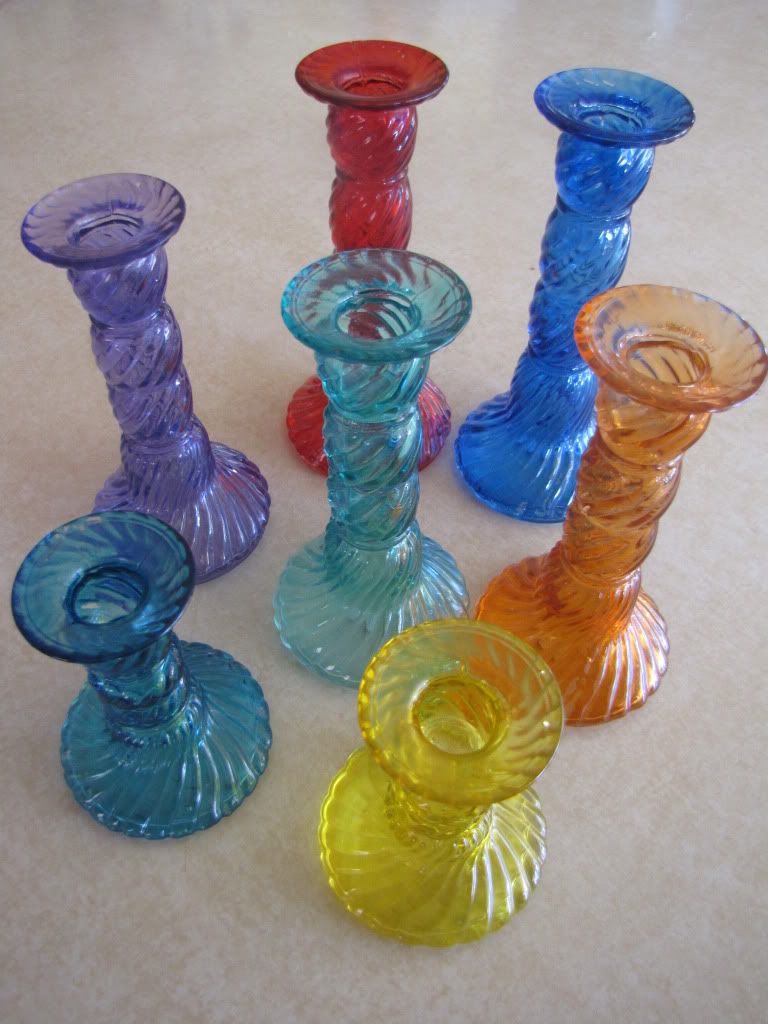 We were at our local thrift store and came across these fun multicolored candlesticks. When we saw them we knew we had to have 'em. They were just way to fun to pass up. We knew right away that they were going to be turned into cake stands. Can't you just imagine these set out on your Easter table, at a baby shower or at a birthday party!!! The possibilities are endless!!!
So Lets Create!!!
This creAcipe will begin with the following items:
Step 1:

Preheat your hot glue gun!
Step 2:

While hot glue heating it is prep time.
-Wash and Dry your candlestick and platter to ensuring that they are completely clean and dry.
Step 3:

It is time to assemble!
*Take the superglue and glue around the outside edge of the candlestick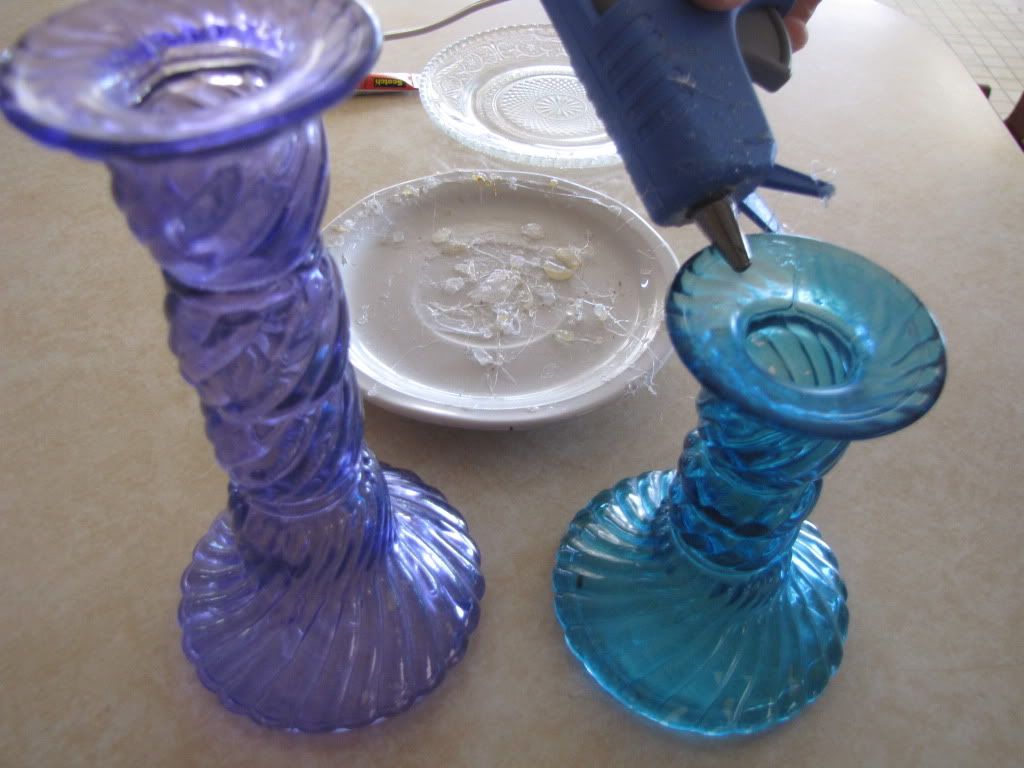 *Next, take the glue gun, pull the trigger, and let the glue come flowin' out!!! Put a good amount on the top of the candlestick.
*Take the platter and place on top of the candlestick. Apply pressure for about 15-30 seconds.
*Carefully flip over and apply pressure. If needed place a heavy book on top for about 20 mins.