Here is the front part of our little shop!!!
I just can't believe what it took to get the shop to look so clean and simple. It is going to be a great place for the people of our little community to go and relax with crafting classes and crop nights!!!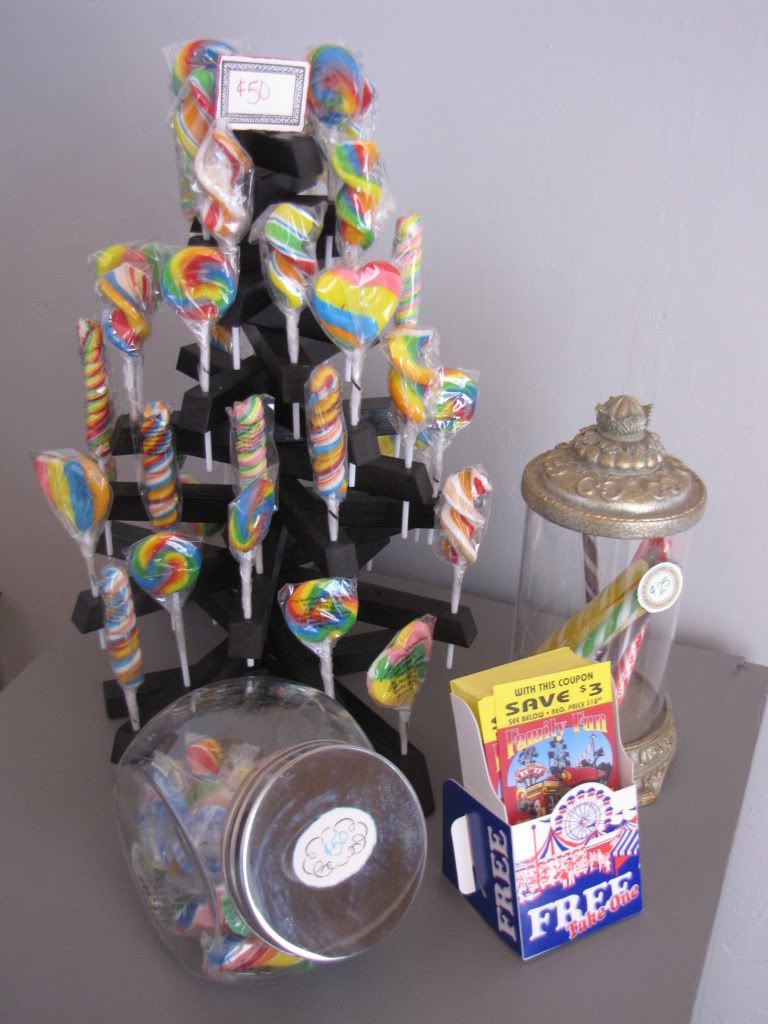 When we began ordering our inventory, Cork's little girl found out that we were going to have suckers for a sucker tree. Well, she just couldn't wait until the sucker tree was put up!!! When she saw it she just stared at it and said that it was beautiful. We agree!!! This tree is special to us because we grew up with it. It is our grandmothers. She always had this sucker tree up and she changed it with each holiday. It was a natural wood color but we spray painted it to update it a little. It just makes us happy as we remember our childhood at grandma's and grandpa's.